when choosing a stylish and unique racket design.
when giving it a name and make it more than just an object.
when taking time to learn what frame better suits your game.
when giving us your feedback and allow us to grow stronger.
when recommending it and allowing other players to feel alive on court!
It is you when choosing a stylish and unique racket design.
It is you when giving it a name and make it more than just an object.
It is you when taking time to learn what frame better suits your game.
It is you when giving us your feedback and allow us to grow stronger.
It is you when recommending it and allowing other players to feel alive on court!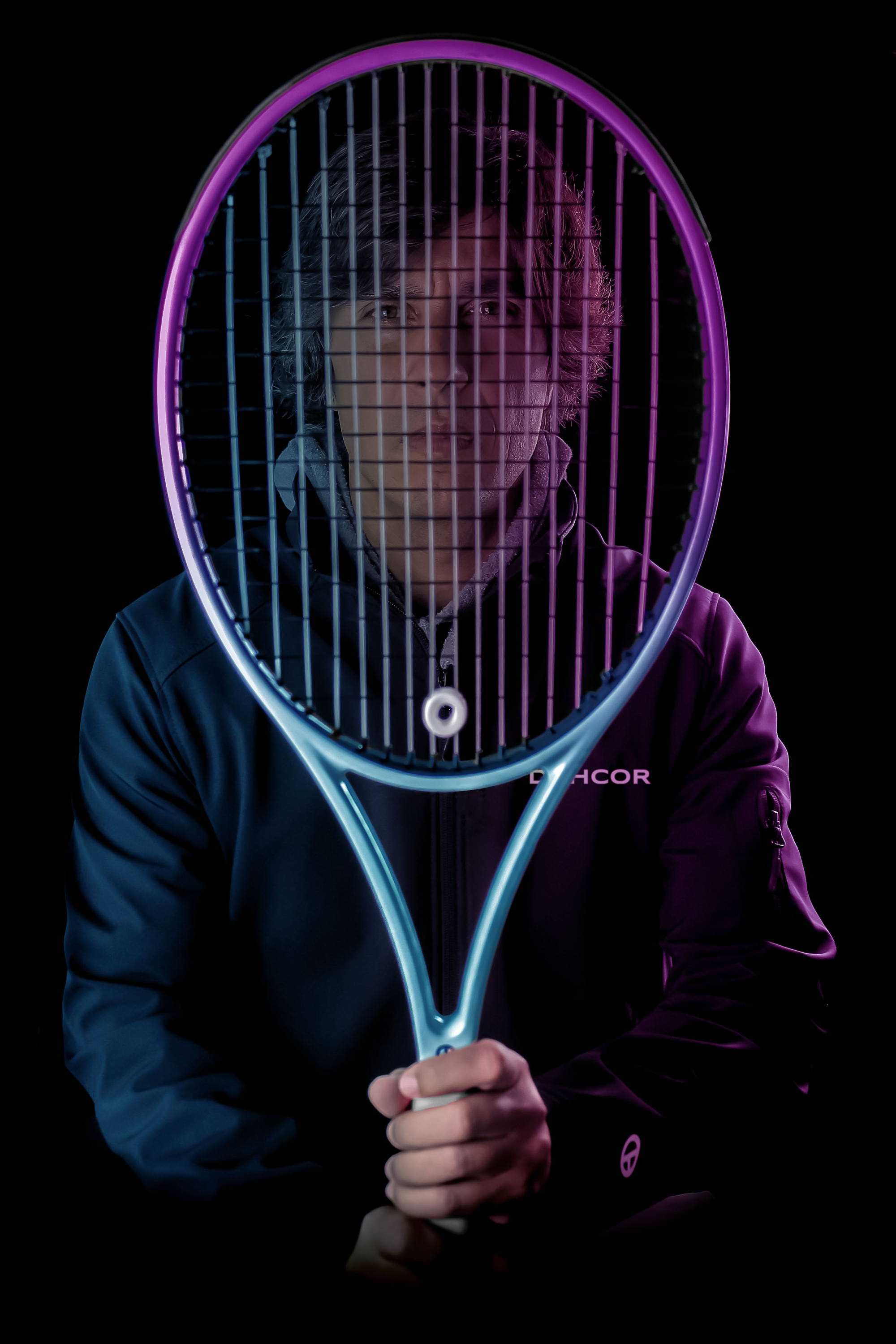 My name is Ricardo, founder of DAHCOR, and whenever someone asks me what makes DAHCOR rackets different my answer is always "It is you!".
A huge passion for the greatest game ever played and equitable obsession with tennis technology and customization inspired me to develop a brand where every single Tennis player is empowered to create his own identity on court.
I know it might sound like a cliché, but we were all born to stand out, rather than to blend in.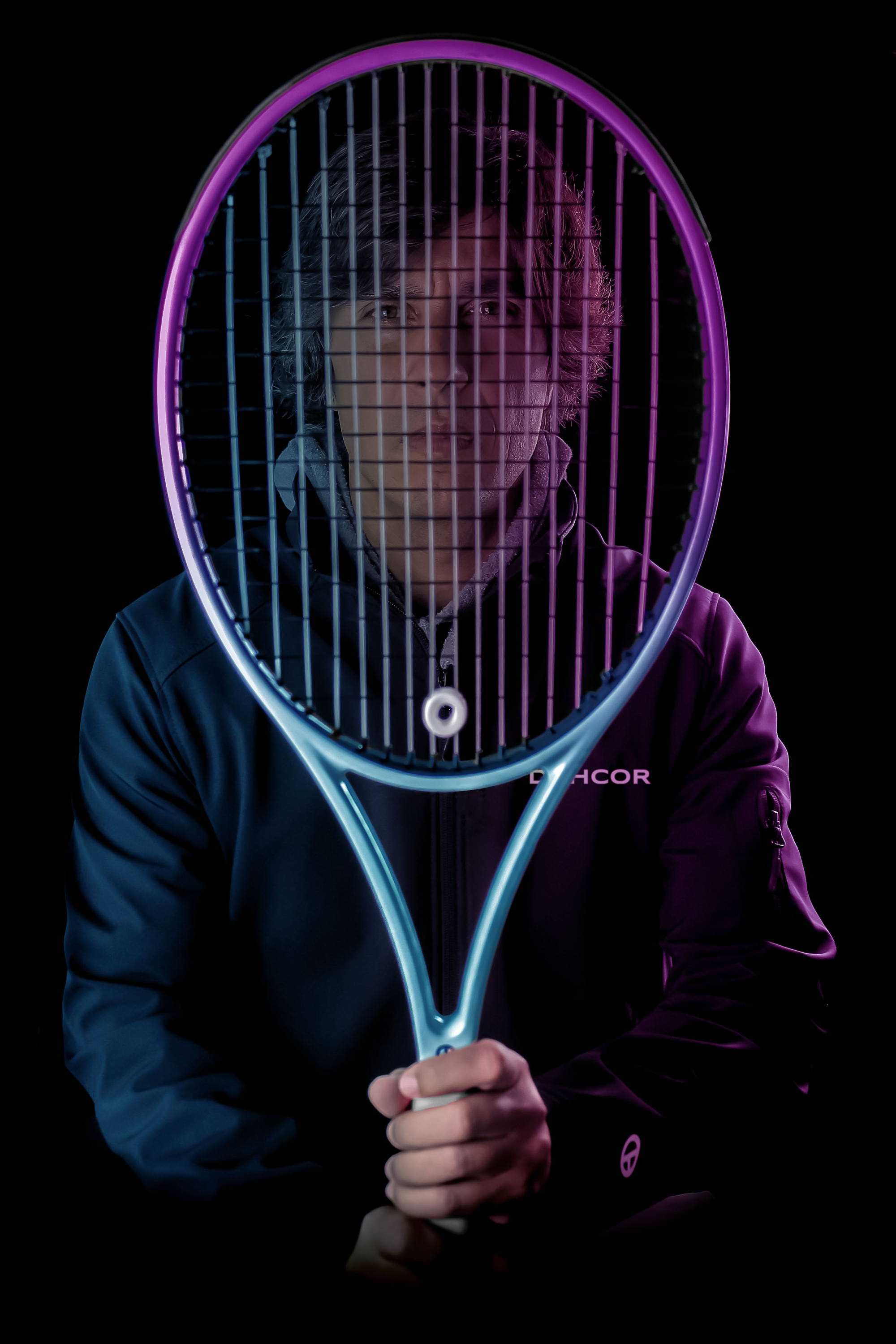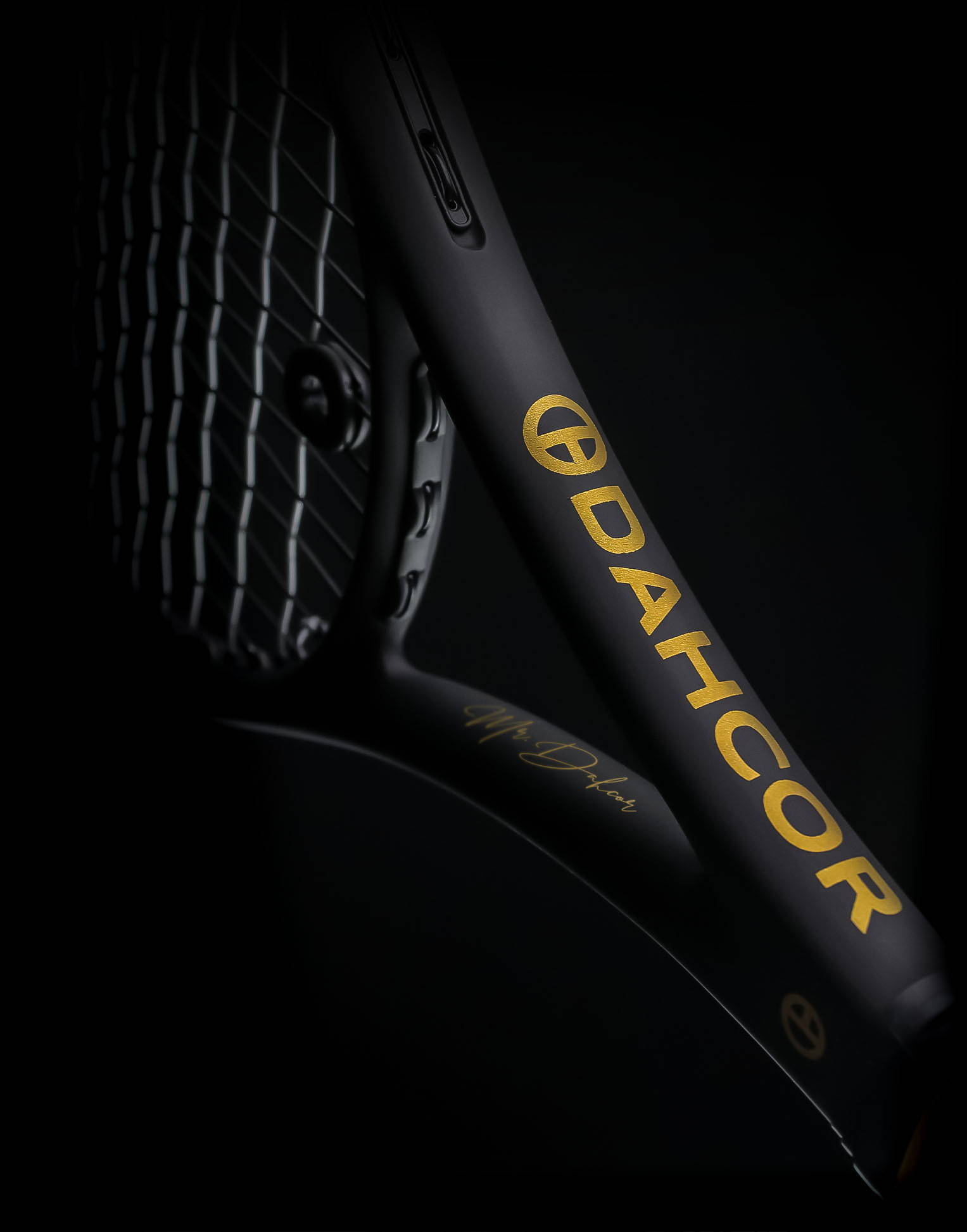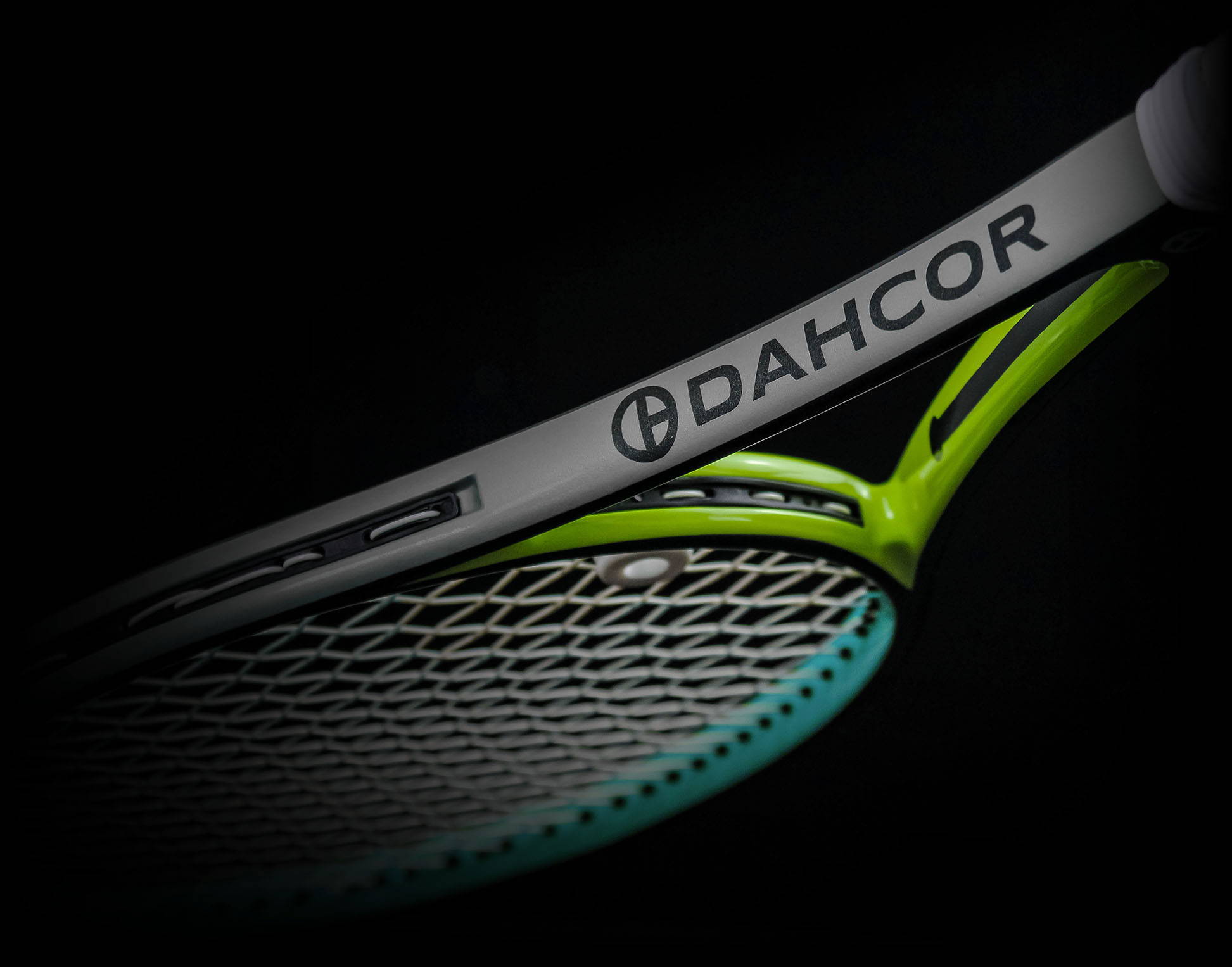 It all started by recognizing a clear opportunity on the Tennis market among passionate tennis players, who did not identify themselves with any tennis brand. This feeling has roots on the mass approach to the market and the lack of brand proximity, that seems to be the status quo of the Tennis Industry.
And that's why I've created DAHCOR.
We are running our operations primarily out of Portugal, and as a result, we emphasized on quality all-around and precision akin to what is achieved in the making of luxury hand made products.
We are a Portuguese brand that aims for first-class products with incomparable performance and aesthetics, through small production runs, exclusive limited editions, unique custom graphics, and extreme quality control.

After 2 years of exhaustively working on R&D, we have created a unique business model that went live on January 24, 2019. The response from the market has been extremely positive and our customers obey no demographic patterns.
In other words, what started as a project designed for a small niche market, has now clients from every corner of the world. From teens who always wanted to name their racket, to competition players looking for high-performance rackets, or even social players stunned by the precious designs.
We are on a mission to spread our motto "One racket, one player at the time" across the globe.

Tennis is an amazing sport and a recreational activity that inspires passion for countless people. I am one of those people, who got motivated and decided to come into the scene with this game-changing project.
I want to engage and empower players of all levels to become active participants in the racket production process, with a unique level of personalization that until now, only world-class players like Roger Federer or Rafa Nadal had access to! Instead of choosing a racket based on the design, which often ends up being a racket that is simply not adequate to your game, DAHCOR offers you the process backward: first, you choose the frame that suits perfectly your game and then you select the design.
Whether you know a lot or nothing about racket engineering and design, we will guide you to the perfect blend of shape, patterns, colors, materials and technical specifications, to give you all the parameters you need to play your best game.
We are here to provide the best performance to those who live and breathe tennis, through carefully handmade products with designs that can inspire players everywhere in the World.
DAHCOR's design and manufacturing process blends 21st-century technology with old-world craftsmanship, making our tennis rackets full of life, color, and personality.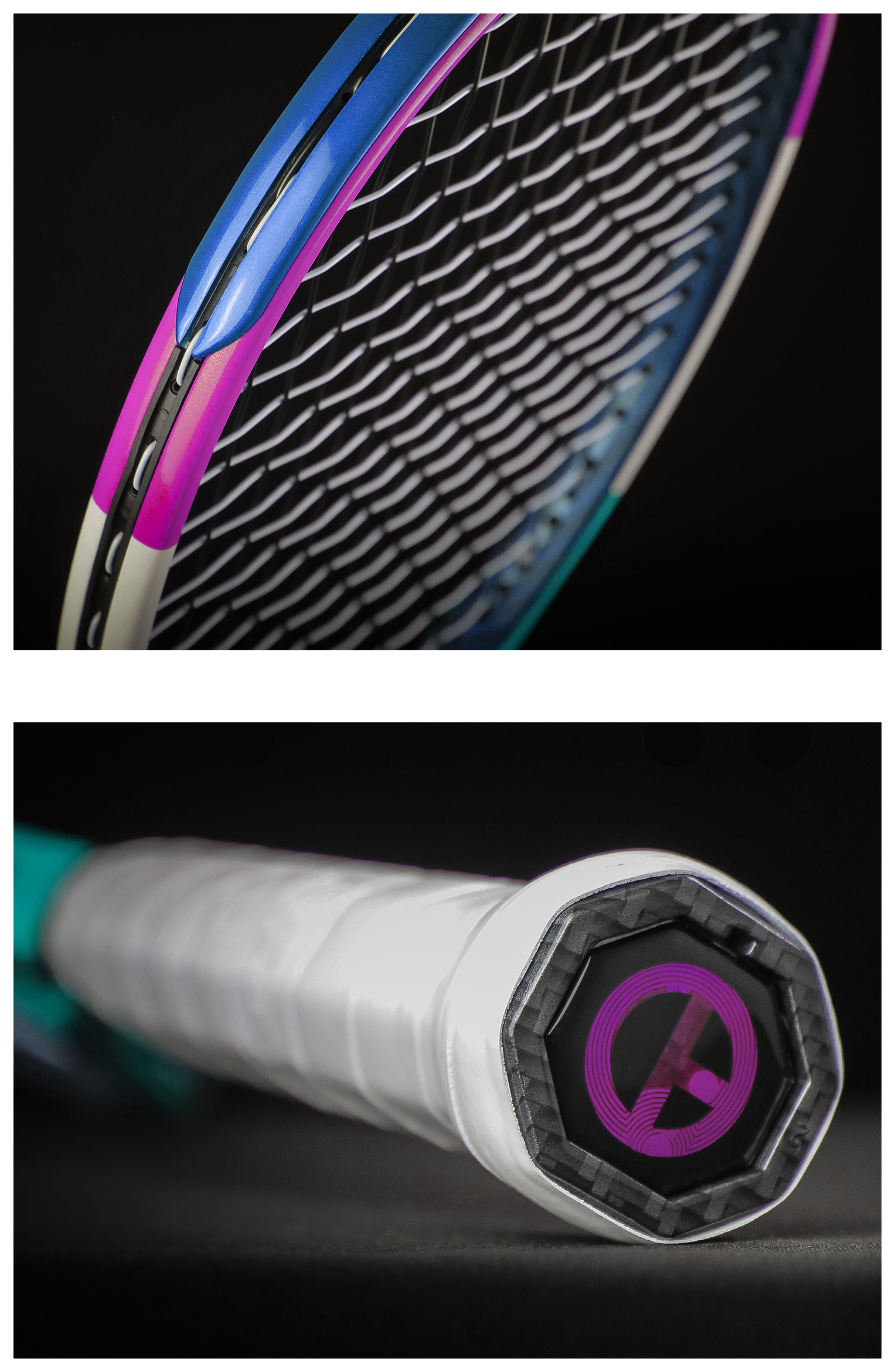 B.Y.O. - The Canvas to Your Imagination
One of the reasons I've created DAHCOR is because, for many people like me, a standard racket isn't adequate to play the tennis we want to, since there is simply no right combination of specs and designs available to us.
With DAHCOR's B.Y.O. Tennis Racket system those days are over.Instead of choosing a racket based on the design, you will produce your own tennis racket exactly like you dreamed about. No rules. No limits.Just start creating your fantasy racket, and if by any chance the 10+ Billions of racket possibilities available on the B.Y.O. are not enough for you, do not feel disappointed.
DAHCOR will be constantly challenging the boundaries of players' creativity and originality in an Industry that forgot that being ourselves is what sets us apart!
We are all ears, eyes and hands for your special project, you ask, we deliver.

The B.Y.O. (Build Your Own) System is an engineering and design product builder unlike anything else in the racket sports industry.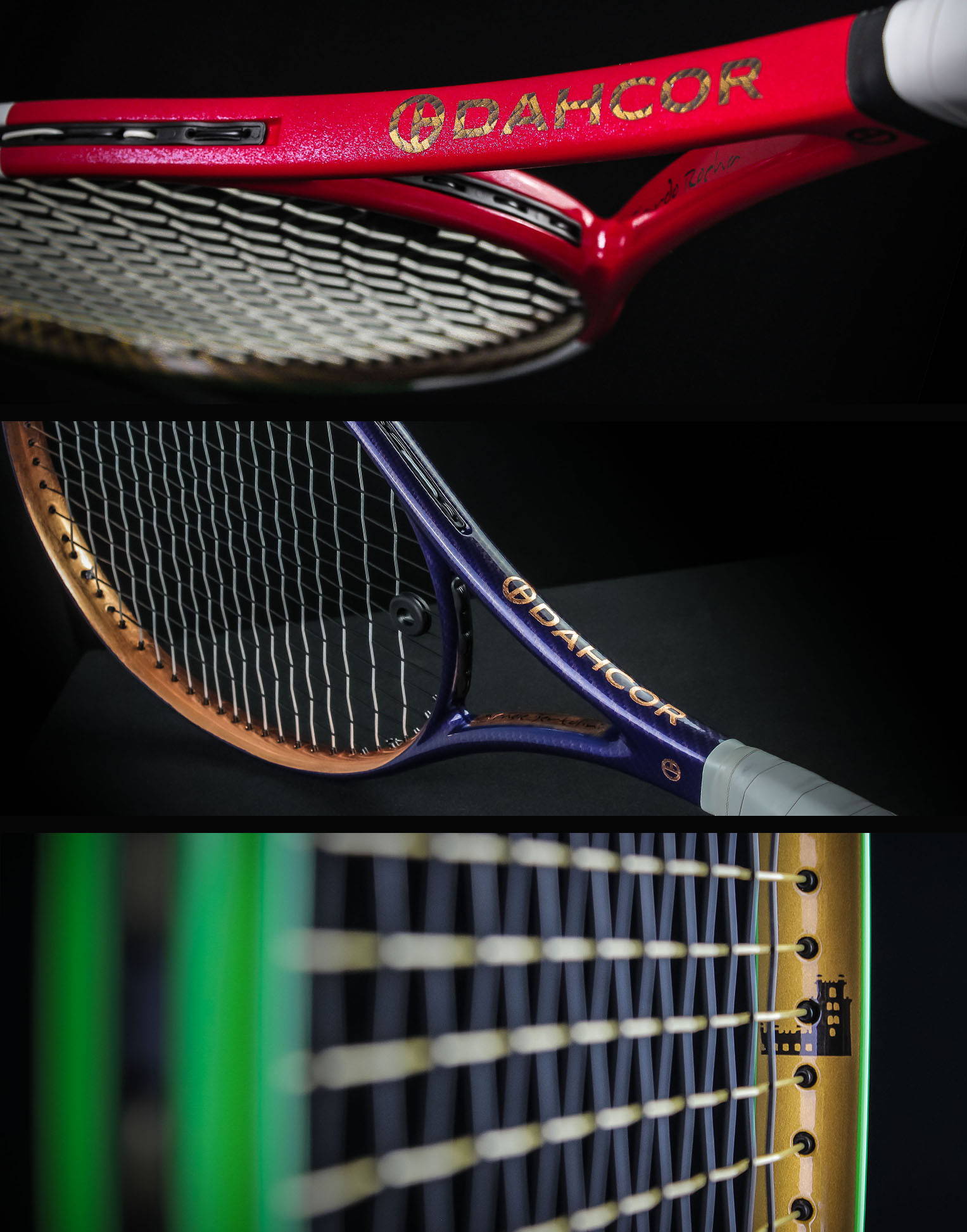 You can decide the racket's colours, patterns and finishes, from 24K Gold or Copper to Solid Colours or Skin designs, as well as the custom options in the racket's throat that includes: your racket's model, your signature, caricature/photo and your country's flag.

The B.Y.O. system also allows you to have 2 or more rackets built with the same frame specifications, while having completely different cosmetics. This is something that was never done before in this Industry.

To define the racket's technical specs, we have created the Frame DNA.
In it, you can decide your optimal frame based on your racket knowledge and our reports of each frame.
You can choose every technical specification, from the racket's head size, weight, balance, length and stiffness to the grip size and type, string model and string tension.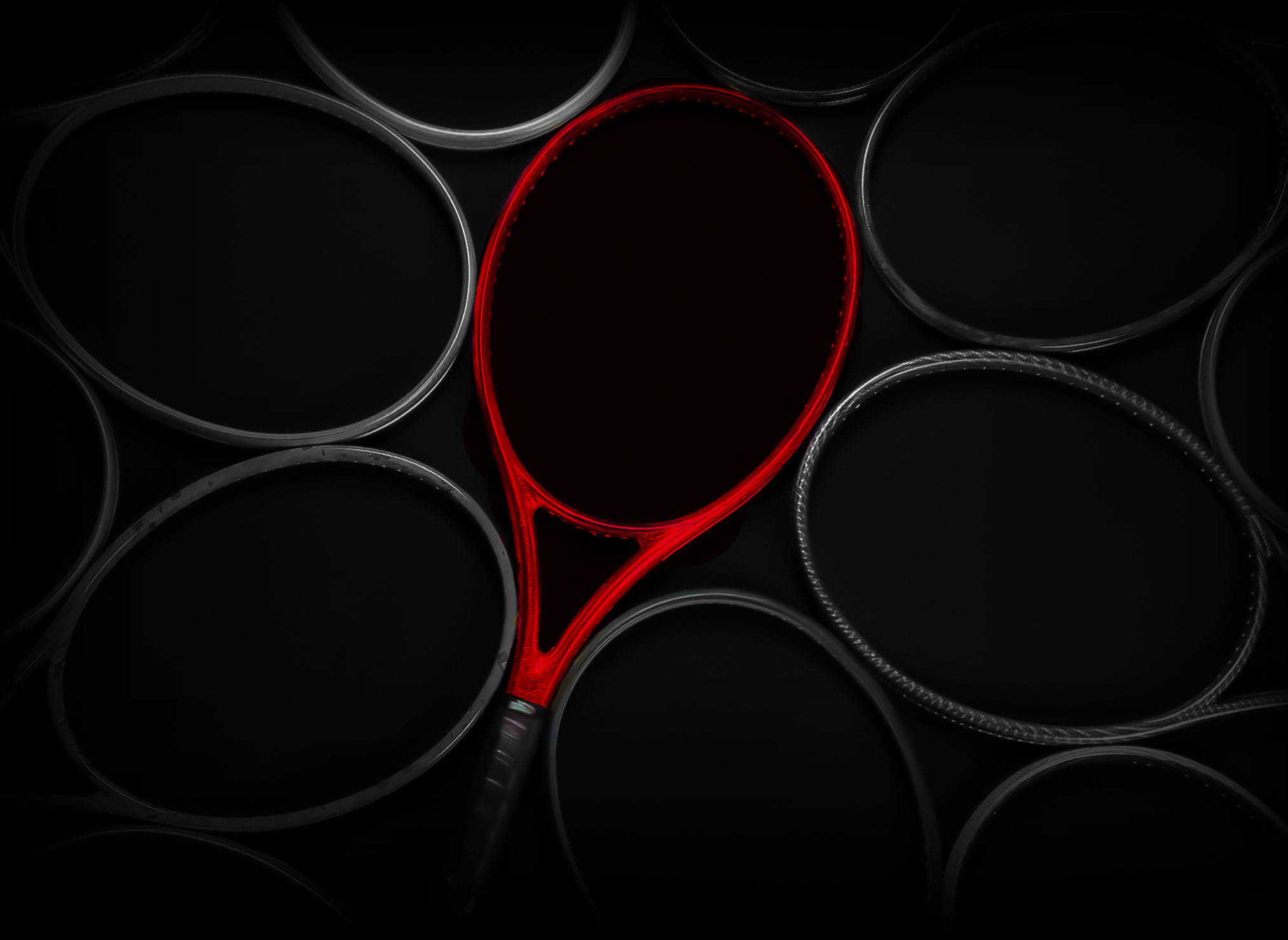 In case you don't know which frame suits better your game, you can be advised by our engineers on which frame is the best for you with an innovative organic system - The RACKET MATCH.
Such personal and professional advice on the most suitable racket for your playing style, can't be found on any online algorithm.

The Near-Field Communication technology (NFC) allows your racket to transmit all its details, through electromagnetic radio fields, with your smartphone or tablet.
To get access to all your racket features - from the frame and design specs, to the people responsible for making your racket come to life – all you have to do is place your smartphone or tablet within few centimeters from the racket's butt cap. As soon as you do that, your racket's page will be loaded in your device.
We've also included a photo gallery with exclusive shots of your racket that we take in our Photo Studio so that you can always remember how it looked when you first took it out of the beautiful Velvet bag.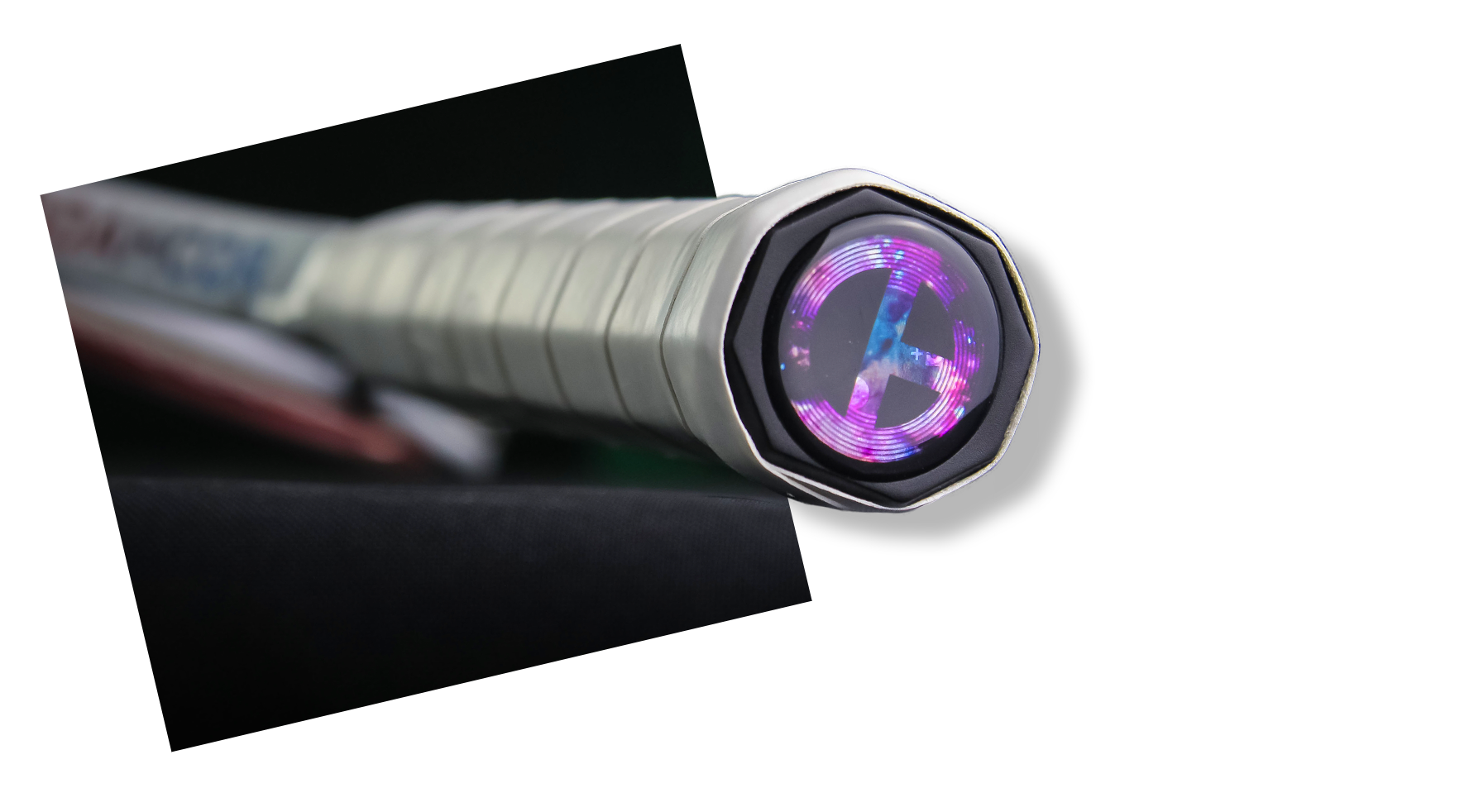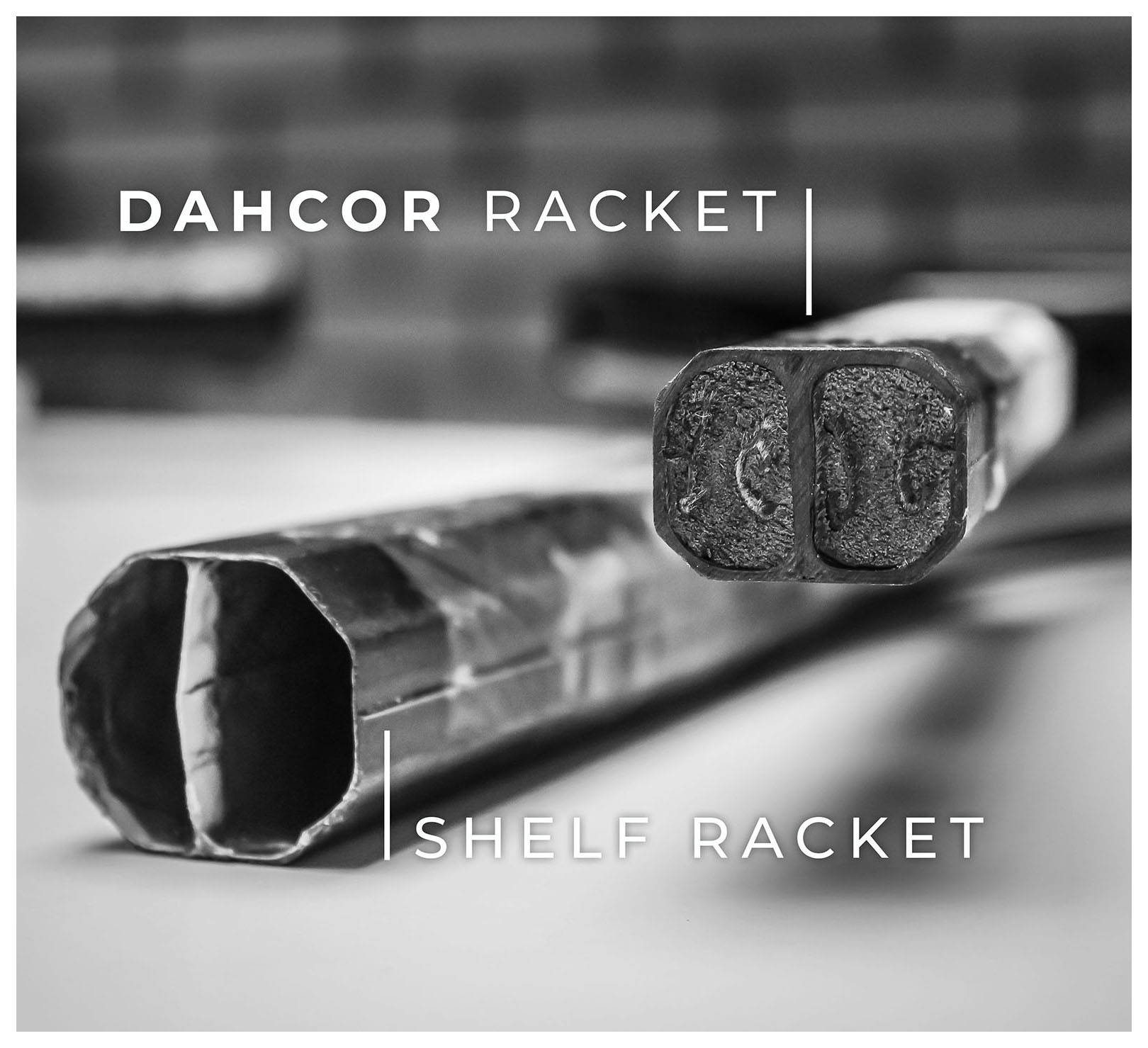 DAHCOR's high tech composite materials - Proformance Technology - have the combined advantage of lightweight and stiffness provided by carbon fiber's unique qualities.
This feature gives our rackets high rigidity and strength, a bigger sweet spot and reduced weight to DAHCOR Rackets, resulting in an increase of Power, Control, Comfort & Manoeuvrability.
Proformance's lightweight, high strength, and shock-absorbing properties are ideal for performance tennis rackets. Without the need of air during manufacturing, more complex shapes and structures will be developed in the future using a single mold, allowing the imagination to run wild.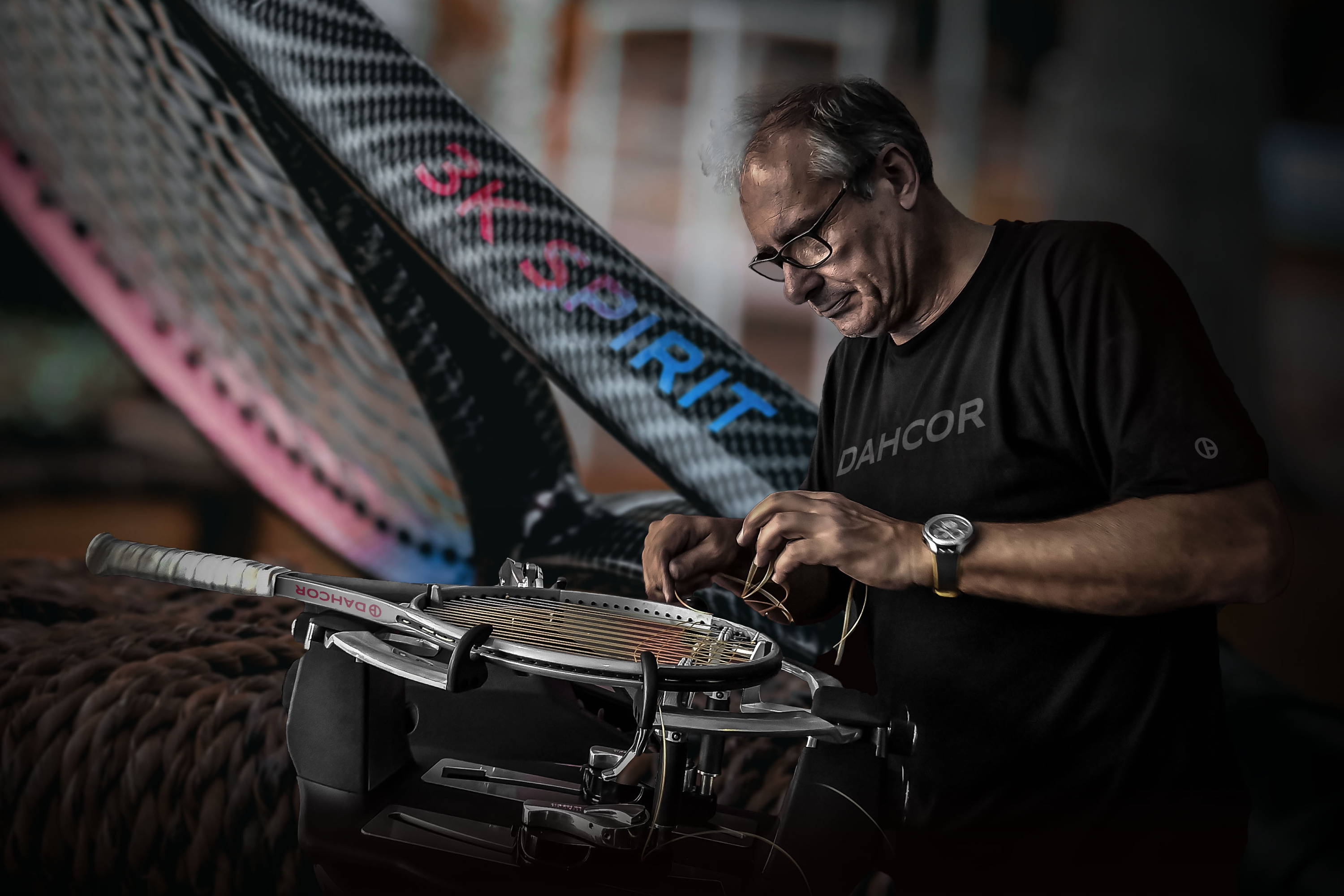 With almost 38 years stringing rackets, Rui Neves, the head of DAHCOR String Lab, has witnessed some of the great landmarks of tennis. Rui has been the Official Stringer of Estoril Open (previously called Portugal Open) since the early years of the tournament, and he has never left the position, working hard to ensure that rackets perform without the slightest flaw.
"I started playing at age 13 and I used to break a lot of strings, so my mother told me that I should learn how to string rackets, and maybe I could do it for others in the future".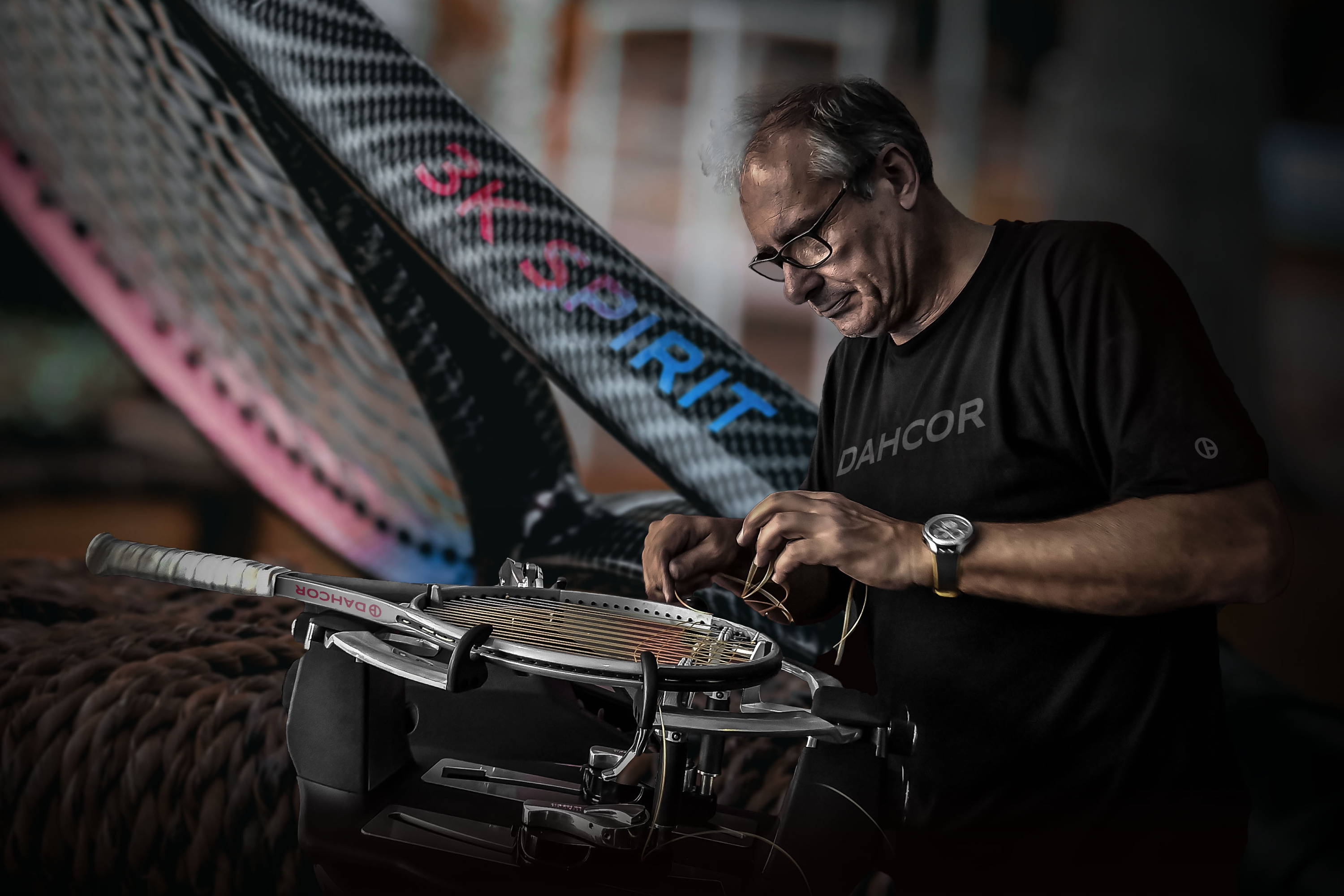 From stringing his own rackets to taking care of his friends, he ended up becoming an icon of the Portuguese tennis scene. But behind the glitz and glamour of working with sports stars, his job is highly demanding because he knows a player's success depends very much on his hands.

"I believe that many stringers would agree that our job is very fulfilling. Whenever I look back at what I've achieved so far, I feel very honoured."
This was only a glimpse of his amazing journey, but other stories will follow.
Jonas Eriksson
aka. tennisnerd
Jonas Eriksson aka. tennisnerd
Jonas is the leading Tennis Expert on Social Media, with a vast knowledge in all tennis rackets' technical specifications. He has partnered with DAHCOR by customizing and testing a unique Tennis Nerd Racket and much more...