DAHCOR® wearable technology
DAHCOR wear products include a built-in NFC chip, upgrading the concept of our wear items into wearable technology, that we call SmartWear
The embedded NFC intelligence is the same technology that already powers our rackets and other things like smart cards and @apple pay. So, customers can simply tap on the DAHCOR logo on their apparel with their NFC-enabled smartphone or tablet and get instant access to their product ownership on our APP, where they can find their name on it, when they bought the product, guarantee, composition and washing instructions, but have direct access to DAHCOR social media content about selected interests. In addition, our customers wearing our products can tap to get location-based data about tennis courts nearby, and other tennis points of interest or DAHCOR related.
"We want to be the driving force in the pursuit of technical innovation and superior performance, bringing the best products to market, meaning that a DAHCOR tee isn't just a tee, it´s wearable technology so it´s definitely a smart tee. Through DAHCOR products our customers can know about the company's philosophy and design aesthetic, get updates from social media, access a custom music playlist, and explore the fabric, engineer, fit, function and innovation, and more upcoming personalized features, including first access to products before its launch. With this innovative SMARTWEAR concept we turn typical physical products into digital connections, revolutionizing our consumer journey inside our DAHCOR world, still treating each and one of them by their own names." Mr. Dahcor
With all of our products having digital authentication, our technology makes it impossible for counterfeiters to present knock-offs as the real thing, and gives consumers an easy way to verify authenticity because all our products have the built-in chip. Consumers and business inspectors can use an NFC phone to digitally verify a product is genuine, anywhere and at any time.
"If I was asked to describe the aesthetic of this first collection, I would need first to apologize the ladies that might think that this is the most boring apparel line that they ever saw. I'm saying that because the vision I had for the first DAHCOR wear collection was being the representation of my Tennis identity on and off court, meaning my very own minimalistic style for all genders. 3 years of work, and enough research & development to say that this will be our eternal pret-a-porter collection, with just a few new products and amendments added once and then, and in 3 decades from now this description will still hold true. So what is my personal inspiration? I prefer clothes that are simple, well cut, with a minimalistic design but with one major extravagance, the branding. Never nothing too fussy or flashy, but always too glaring and patented, in a way that everyone starts to respect quality again, immediately associating it to our Brand."
- Mr. Dahcor

You're supporting many social causes.
Never worry about quality.
Our products speak for themselves.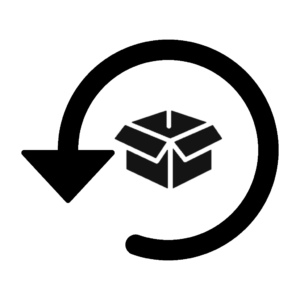 Changed your mind? No problem.

DAHCOR® ETERNITY WARRANTY
DAHCOR® products are fully warranted to the original owner against defects in materials and workmanship for eternity.
If a product fails due to a manufacturing defect we will either repair the product without charge, or replace the product at our discretion. This warranty does not cover damage caused by accident, improper care, negligence, laundering, normal wear and tear or the natural breakdown of colors and materials over extended time and use.
For warranty evaluation, the consumer must send pictures and a brief description reporting the specific problem to support@dahcor.com with the original purchase receipt.
This warranty gives specific legal rights; it does not affect any other statutory rights you may have as a consumer and which may vary from country to country.
We offer a full refund or credit within 14 days of shipping for full priced unworn, unused goods in the original packaging with hang tags attached. DAHCOR gift card credit is available for customers up to 30 days after purchase date of full price items. Please return each item in original packaging with DAHCOR hang tags attached. For custom made and personalized prodcuts we offer credit within 14 days of shipping for full priced unworn, unused goods in the original packaging with hang tags attached. Contact us at support@dahcor.com to initiate a return.
As you know we give eternal warranty so if your product fails to perform or is damaged due to a material or manufacturing issue please contact us at support@dahcor.com so we can work with you to find a solution. All replacements are at the discretion of the DAHCOR team.
All returned items are subject to inspection, and subject to a discretionary cleaning and/or re-stocking fee. If the item(s) cannot be returned to inventory for whatever reason, we will be in touch right away. These measures are required to maintain DAHCOR quality for all customers.
HOW DO I SET UP A RETURN OR EXCHANGE?
To start a return or exchange, submit a request via support@dahcor.com. In the email, please state the exact items that you wish to return, attaching pictures of the products packaging, order number or invoice, and payment receipt.
We will provide you with a Return Authorization (RA) form, where you'll complete your name, order number (found in the subject of your order confirmation email) and the item(s) you wish to return. You must complete the RA form accordingly, and include it within your returning package.
Once approved, the DAHCOR Team will provide a shipping label for you to affix to the package.
Please note that it can take up to 5 business days to process a return from date of arrival at the respective warehouse and the failure to obtain an RA form and number is likely to delay the refund/exchange process. Once we have received and processed your return, the refund or credit will be issued as agreed.
What if my item arrives damaged?
If your product fails to perform or is damaged due to a material or manufacturing issue please contact us at support@dahcor.com so we can work with you to find a solution. All replacements are at the discretion of the DAHCOR team.
Please be sure to include your Order Number within the corresponding form field, and upon our follow-up, we recommend having pictures on hand to document the damage to your order, so that we may best serve you and the situation.
How long does an exchange take to process?
From start to finish, please give your exchange 15 – 25 days to get back to you, depending where you are from. Our Returns Team are located in Portugal in different locations depending on the product, so return travel may take up to 5 to 8 business days plus an additional 5 business days for processing.
Please note: due to the current situation surrounding COVID-19, our warehouses have reduced their working days, which may potentially cause delay in shipments. Furthermore, our carriers are experiencing reduced staffing and service hours due the situation. We appreciate your understanding and patience through this challenging time.