Hi, my name is Ricardo, founder of DAHCOR, and I want to thank you for reading this Business Plan.
Essentially, you will understand the overall strategy of a project that was created with the sole intent to design and develop the world's finest tennis products.
A huge passion for the greatest game ever played and equitable obsession with tennis technology and customization inspired me to develop a brand where every single Tennis player is empowered to create his own identity on court.
I think brands are always looking to attach themselves to endorsed athletes, celebrities, tastemakers – whatever helps them broadcast their message to the consumer, but I believe in building this brand with likeminded people that share our direction and attitude. That's the only concept that can completely change the industry because the usual gimmicks are not the solution. Each player has an individual style of play and each gear needs to be individualized for that player. That's what we do at DAHCOR.
I love to listen to people stating that "the market is closed" when I tell them what I am about to do with this project. Of course it's closed! And that's why this project is so gratifying and rewarding! To open the market the way we want to, we need to use our Trojan horse and go to war as the Greek did in Troy. We are talking about breaking into a very mature market filled with multibillion-dollar behemoths where the biggest challenge has to be changing perceptions. We all know consumers are conditioned to one aesthetic that it can be hard to win hearts and minds. We have to stick with our point of view and build on it. If we execute this plan exactly with this mindset, people will come around, I have no doubts about it.I know that clients will respect an independent brand clashing with the heavyweights of the racquet industry. Brands that hold entire sports categories in a vice-like, to barrier entry, scaring development costs, you have to seriously know your game plan if you want to compete at this level. I have been studying this Industry since I grabbed a racket for the 1st time and I'm sure that I've created a unique business platform that represents a lifetime opportunity for me, and for those who join the challenge.This project is a matchless opportunity with the perfect context: I don´t know any startup that competes with "only" 5 companies in the entire world.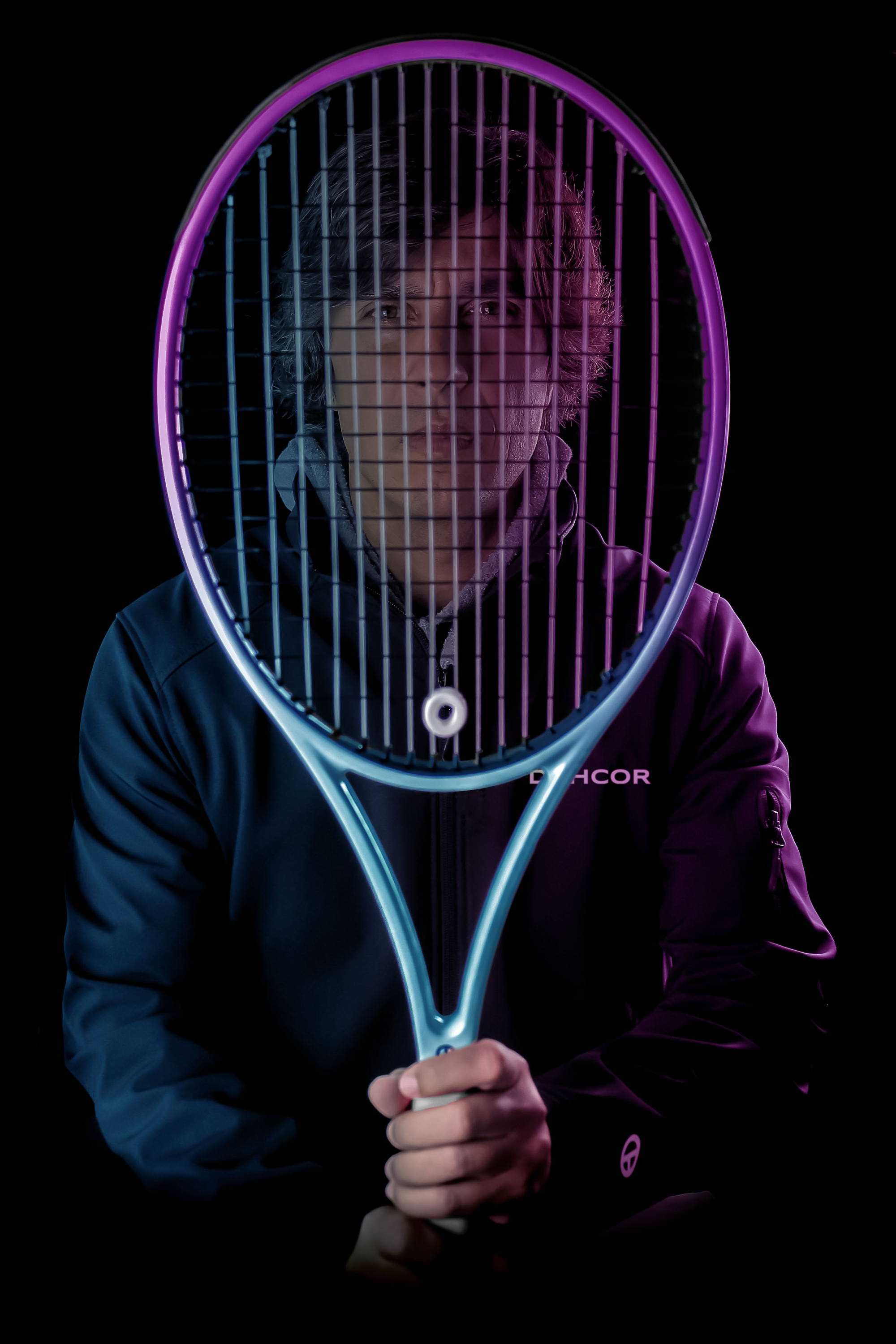 So it's no surprise that just by breathing I am already one of the most important people in the Tennis Industry, because since DAHCOR's 1st day that it automatically earned a spot in the list of the World's Top Tennis Brands.
Humour aside, those "few" companies are absolute giants, but I have always been inspired by Steve Jobs saying that "The people who are crazy enough to think they can change the current world are the ones who do", and I Know I will be the person leading the project that will turn Tennis industry upside down.
So, if you think you are the right strategic partner for the global expansion of DAHCOR, it won't be a PowerPoint with great numbers and graphics to make you enter on board of this ambitious project, and that´s why you won´t see any on this plan. I will be the reason for you to join in. So if you agree with that and feel that you want to be part of this project, we will definitely talk about a potential win-win joint venture.

I hope you enjoy reading the business plan and any question until the moment we meet, please contact.
Thanks again for your attention,
Sincerely yours